The simplest data inventories in the industry generate clear ROI for the business.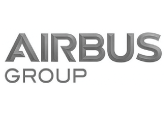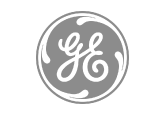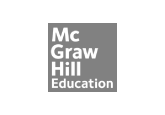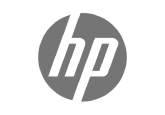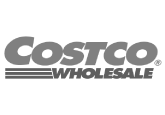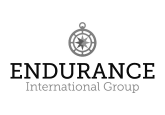 Business Friendly Step by Step Inventory
Combined Search and Custom Reports
ACCURACY
Increase accuracy by leveraging a taxonomy of purposes, data types, and other common elements enabling the business to select instead of guess the processing attributes
RISK
Leverage the Expert system to automatically identify likely high-risk processing according to the laws in the jurisdiction you are collecting or processing personal data.
ACCOUNTABILITY
Register your policies, procedures and other accountability mechanism tied directly with processing records.
BUSINESS ENGAGEMENT
Keep terminology in the business terms such that they do not have to become knowledgeable on privacy to simply maintain a records of processing.
COMPLIANCE
Ensure compliance with an expert system that automatically triggers the Privacy Office when a DPIA is required and other processing attributes may be found non-compliant
REGULATOR READY REPORTING
Stand-ready to report to regulators with reports pre-defined for the regulators generated by the expert system not simple providing a set of answers from a questionnaire.
PRODUCTIVITY
Save time with turn-key content and smart questions contextualized to jurisdiction, department, product, process and system
Replace time consuming survey-based questionnaire systems with efficient
Leverage a Records of Processing solution that is tightly integrated into other solutions including PIA & DPIA, Data Transfer Risk Mapping, Data Subject Requests, vendor assessments, and more
SPEED
Increase speed by focusing on key elements that are required for regulatory reporting and risk assessments and leverage expert system functionality to significantly reduce time required by the business.
Reduce the reliance on timely questionnaires by utilizing the power of the expert system
COMMUNICATION
Simplify records of processing by deploying Records of Processing as a central system to all business units with maximum flexibility
Support data subject request by identify processing purposes and processing data
Business Friendly Single Screen Assessments – Example Purposes
Business Friendly Dashboard – With Motivating Visualizations
Nymity played a pivotal role in harmonizing register of processing activities across the organization. Today, all employees across the organization use the same language, which has saved us significant time and resources. Plus, we were able to import all our legacy data into the Nymity platform.
– Multinational Professional Services & Consulting Corporation, Data Protection Officer
We love how simple and easy to use Nymity is for everyone. We created custom roles with defined access controls for Data Protection Officers across the organization among various countries. Very easy for us to select countries in the tool as it prepopulates details for us, saving time and making tasks straightforward.
– Multinational Professional Services & Consulting Corporation, Data Protection Officer
Nymity is simple to deploy, but also scaled effectively for our complex business needs. We recognized the power and potential of the platform right from the onset. Ease-of-use features saved significant time and resources. For example, we are able extract registry of processing activities, and then list them by controller and processor, which previously required multiple steps.
– Private Wealth and Asset Management, DPO
Customizable Records Register – Support Multiple Business Needs
Regulator Ready Register, for example CNIL (France)
Regulator Ready Reporting
Compel engagement from business for conducting PIAs when necessary
Automatic high-risk triggers to support the approval process
Smart questions, contextualized for each business unit
Fast, flexible setup & deployment across the business and the privacy office
Progress dashboards that encourage business engagement
Identify processing that might be eligible for legitimate interest in jurisdictions that have that legal ground for processing
Identify processing that involve use of Third Party processors and ensure proper policies have been applied
Promote retention periods compliance and identify inconsistencies to policy
Increase accountability reporting leveraging the register containing applied policies and procedures
Accountability mechanism catalogue (Privacy by Design)
On-Demand compliance reporting – Processing Register
Flexible role-based workflows
Automated detection of potential non-compliance cross-border transfers
Automated detection processing of sensitive or special categories of personal data in jurisdictions with restrictions
Automated detection of benefits to consumers and employees when processing their personal data
Approvers can track the progress of records of processing and make recommendations or even tasks
Powerful Accountability Tracking – Quick and Business Friendly
Quick Setup – Out-of-the-box Functions, Example Purposes
Contact us today to book a demo and learn how to calibrate your organizational policies and procedures to comply with privacy laws around the world