The World's first mapping solution designed for data transfer risks that eliminates the need for traditional data mapping.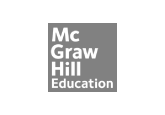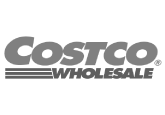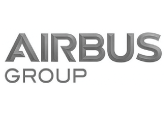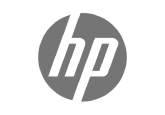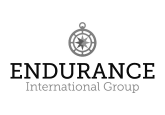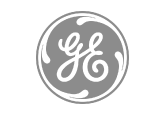 Visualize Transfers Geographically

Visualize Transfers Proportionately

ROI
A traditional data mapping solution is no longer required as you can now leverage the records of processing inventory. This saves a significant amount of resources from both the business and the privacy office.
SUPPORT FOR DATA SUBJECT REQUESTS
The solution allows you to easily find projects that process personal data, which significantly reduces the time and resources required to respond to data transfer requests
ACCOUNTABILITY
Identify the policies and procedures that govern data transfers and identify gaps in accountability so it is clear where to add more controls to mitigate the risks related to data transfers.
REGULATOR READY REPORTING
Be able to communicate on-demand to management, and if needed, to a Regulator. This enables quick demonstrations of compliance should there be a necessity to do so as a result of an incident, or an opportunity, such as a new business engagement.
RISK
Understand and communicate the volumes of data transfers taking place and risks related to these data transfers globally or by jurisdiction so that the risks are monitored and managed.
SAVE TIME
Quickly identify & understand your cross-boarder data transfers by purposes of processing data, data types, DPIA, and find the relevant projects to further mitigate risk when necessary.
LEGAL GROUNDS MANAGEMENT
Isolate risks related to specific legal grounds, for example projects that rely on Privacy Shield, including what business projects rely on that transfer mechanism. This ensures that you understand company exposure to changing legal requirements and regulator expectations.
Nymity's Privacy Management Framework, PIA, and Mapping are a key part of our privacy and compliance approach. We've built accountability and compliance into our projects to ensure changes carry forward for review, we've turned a one-time privacy project to a ongoing privacy program.
– Security & Investigations, DPO
Nymity's PIA DPIA was a natural tool to build accountability at the project level providing real benefit to the organization, including strategy to action helping build consensus on priorities, providing definition to the roadmap, and engaging leadership in decision making.
– Global Transportation & Third Party Logistics Company, Director Global Privacy
Filter to Locate Transfers, for example by Department

Support Regulator Reporting, Select that Jurisdiction

Find data transfers specifically for high-risk processing (DPIAs)
Separate employee from consumer data transfers
Compel better engagement for ongoing privacy impact assessments
Create visualizations to increase awareness of privacy risks to employees
Eliminate the need for traditional and hard to maintain data maps
Create data transfer risk profiles with quarterly reporting
Estimate risk exposures for new laws and bills related to data transfers
Isolate transfers based on legal grounds
Easily perform data entry as it is based on records of processing
Isolate business units and/or departments transfers
Monthly management reports
Drill-down GDPR reporting, for example Article 30 and 35
Choose from Geographical, Proportionate or Data Flow maps
Report to the board risk management related to data transfers
Identify Projects, for example Between Jurisdictions

Identify Projects, for example From One Jurisdiction

Learn more about how you can visually document data processing activities and demonstrate compliance