The Fastest, Smartest, Policy-Based DSR Solution that Provides ROI in Weeks
One Stop Request Management
Save Time! One Stop Project Information in DSR
TIME TO FULFILL A REQUEST
Significantly reduce, in some cases by a factor of 10, the time to fulfill a data subject request.
NUMBER OF REQUEST INTERACTIONS
Reduce the number of requests and the number of interactions per request to help increase customer and employee satisfaction.
TIME TO BUSINESS ENGAGEMENT
Reduce time to business engagement by providing specific instructions using specific forms with automatic alerts if not completed as per the pre-agreed KPIs.
COMPLIANCE WITH LAW
Increase compliance with laws without the need to conduct research, with contextual DSR Annotations that are presented at every workflow step.
COMPLIANCE WITH POLICY & PROCEDURES
Improve compliance with policies and procedures without the need to read them, with contextual Dynamic Instructions that are presented at every workflow step.
SETUP SUCCESS
Increase implementation success with turnkey solutions requiring no consulting services.
RECORD OF PROCESSING UTILIZATIONS
Improve response times by repurposing your records of processing.
REGULATOR READY ON-DEMAND
Increase regulator readiness with out-of-the box reports that include legal obligation with no research required.
DEPLOYMENT OPTIONS
Increase business ownership with oversight and escalation support from the privacy office, legal or DPO.
Leverage Nymity's Partnerships to Incorporate your Precise Requirements towards a unified Data Discovery and Data Subject Requests Solution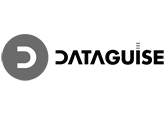 One Stop Request Based Forms
One Stop Instruction Creation
Nymity's DSR module is revolutionizing the way we handle data subject requests. The compliance panel allows us to see the correct legal annotation by jurisdiction for hundreds of scenarios to ensure our processing of requests is always compliant with local law. No other vendor offered us this built-in expert knowledge as part of the solution.
Reduce Interactions with Requestors to Increase Satisfaction
One Stop Internal Measures of Default Days
Compliance at Every Step of a Dynamic Workflow
Expert Sample Forms with Instructions
Up-to-date Contextual DSR Annotations
Secure Fulfillments without Login Required
Automatic Compliance Warnings and Notifications
Set Custom Key Performance Indicators (KPIs)
Dynamic Instruction-led Workflows
Easy APIs and Integrations
Secure Interactions with Fulfillment Team
Auto-Confirmation with Interactions
Built-in Metrics for Management Reporting
Multiple Fulfillment Teams
Audit Trail and Audit Ready
Regulator Ready Reporting
360-Degree View with a Centralized Dashboard & Queue
Regulator Ready Reporting with a Built-in Audit Trail
Possible Data Subject Request Workflows
Empower the Business to be the DSR owner as they can Achieve Compliance Faster
CUSTOMER THOUGHT LEADER INSIGHTS
Alexys Carlton, Director of Privacy
Blue Ocean Enterprises
Why is a DSR tool important?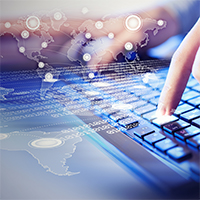 We had a flawed manual DSR process, with various ways to assign internal tasks.

We were looking for a way to significantly decrease the time to respond and centralize requests to demonstrate compliance.
Why is an automated tool important?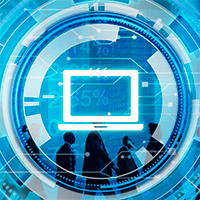 An automated/intelligent DSR tool is a game changer for the privacy office. This tool allows the privacy office to easily train the business to respond to requests. Predetermined workflows, instructions and responses eliminate human error while allowing consistency in responses (and allowing a defensible data subject rights program).

Legal research based on jurisdiction significantly reduces time to compliance, by eliminating the need for meetings to determine next steps and allowing ease of decision making.
How did you influence stakeholders? What was the gist of the conversation?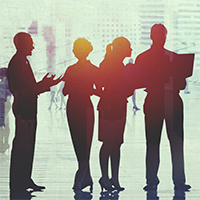 As a privacy leader, it is important to present your long term privacy strategy every day — in every conversation, every report, and every recommendation. I started influencing stakeholders that we would need a DSR tool when we implemented our DSR program for GDPR over two years ago. I did this with statements such as "this process will work for us until the United States adopts similar laws." Every month, I provide privacy metrics to my leadership team that include the volume of privacy right requests we fulfill and briefings on the changes in laws (i.e., CCPA). Our privacy right requests have been steadily increasing, and with most of our companies operating in the US, the influx in requests from CCPA will overwhelm the privacy office (me). The main stakeholder that I needed to influence was my senior director as I needed his support to get the tool in the 2019 budget. We had conversations that I would be unable to effectively fulfill my responsibilities beginning in 2020 without either a tool or an additional privacy resource mostly dedicated to DSRs. We determined the tool was the more cost effective decision, especially because it is easy to use and expedites time for research and documentation tasks.
How did you get buy in?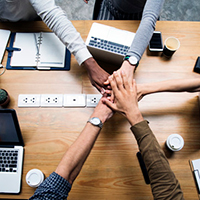 With an unscalable, manual DSR process which would require additional privacy resources as the US adopts DSR and our companies grow, I presented a business case to our executive leadership team.

The tool required minimal investment (a fraction of a headcount cost) and allowed time savings, automated process and significant time savings.
What does DSR success look like?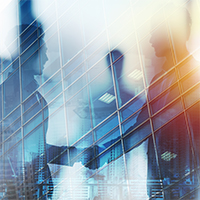 A successful DSR for us is the implementation of an automated tool by January 1, 2020. This tool coupled with our processes resulting in every individual's request being closed within 30 days, including the documentation needed to demonstration compliance, is success. In the end, if I am able to focus my efforts on other priorities because I am not stressed or worried that I missed someone's request to did not do this in a timely manner, the program is successful. Most of all, success means the privacy office has provided impeccable customer service and instilled trust in our consumer, employees, and business partners.

Learn how Nymity can help you reduce the time to fulfill Data Subject Requests