The First Ever Compliance Solution in the Market to Streamline Contextual Privacy Awareness Across your Organization
One-Stop Access to your Awareness Learning
Quick & Simple Setup for All Learners
RISK
Equip the entire organization to know how to identify privacy risks and promote risk mitigation.
TIME UTILIZATION
Remove the time and pressure from the privacy office to maintain the knowledge of Privacy Champions.
ACCOUNTABILITY
Demonstrate accountability with on-demand or monthly key employee awareness reports.
MOTIVATION
Motivate individuals to maintain their privacy knowledge using scorecards, statuses & rankings.
REGULATOR READY REPORTING
Show Regulators that employees are maintaining an appropriate level of awareness.
ENGAGEMENT
Engage new employees with past, current and relevant stories they can relate to.
KNOWLEDGE
Arm individuals with enough privacy knowledge relevant to their role and jurisdiction to engage with the Privacy Office, DPO and legal counsel when appropriate.
Easily Track & Report on the Awareness Level of All Learners
Easily Prove that Employees are Aware of Their Responsibilities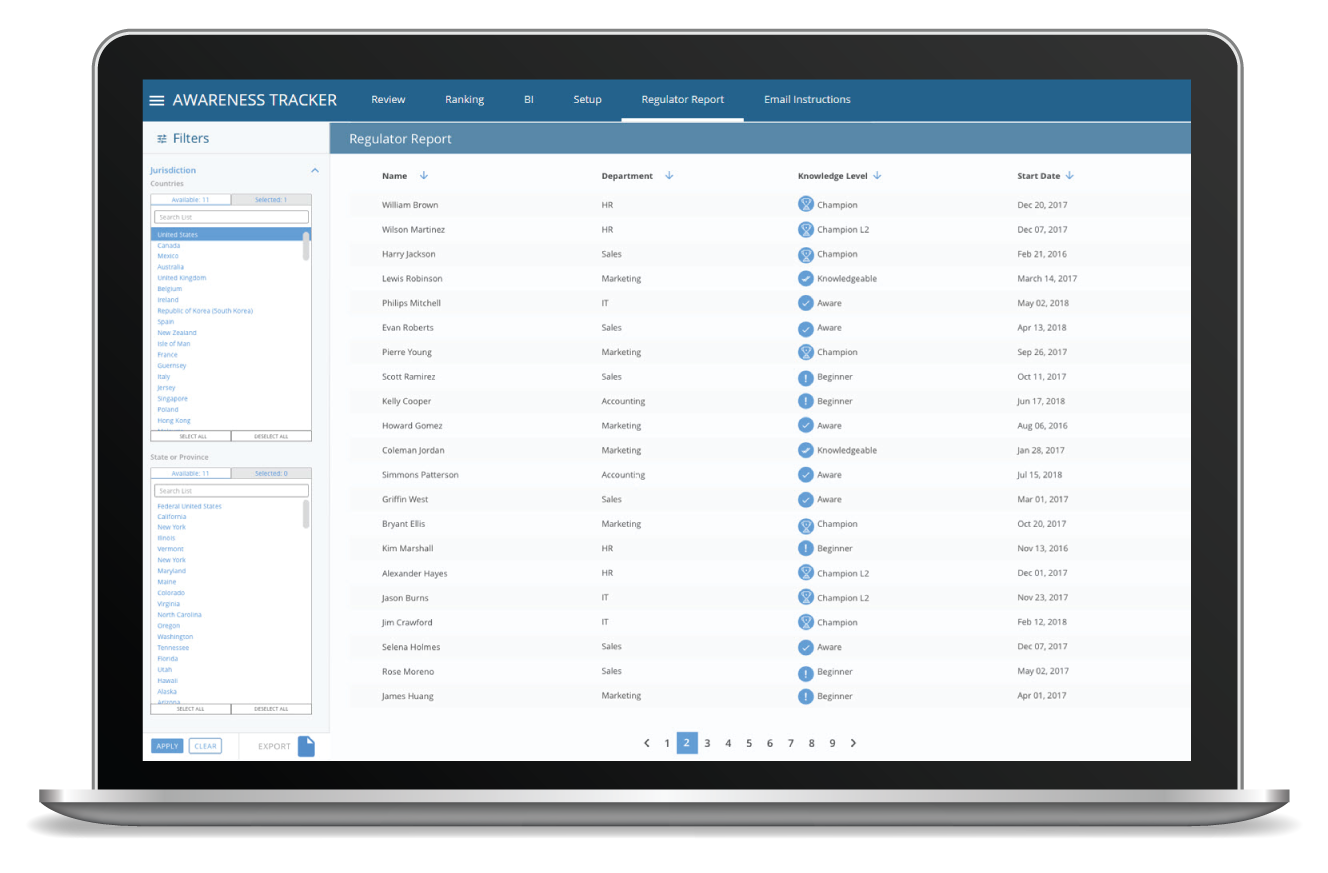 Instantly Understand the Learner's Awareness Needs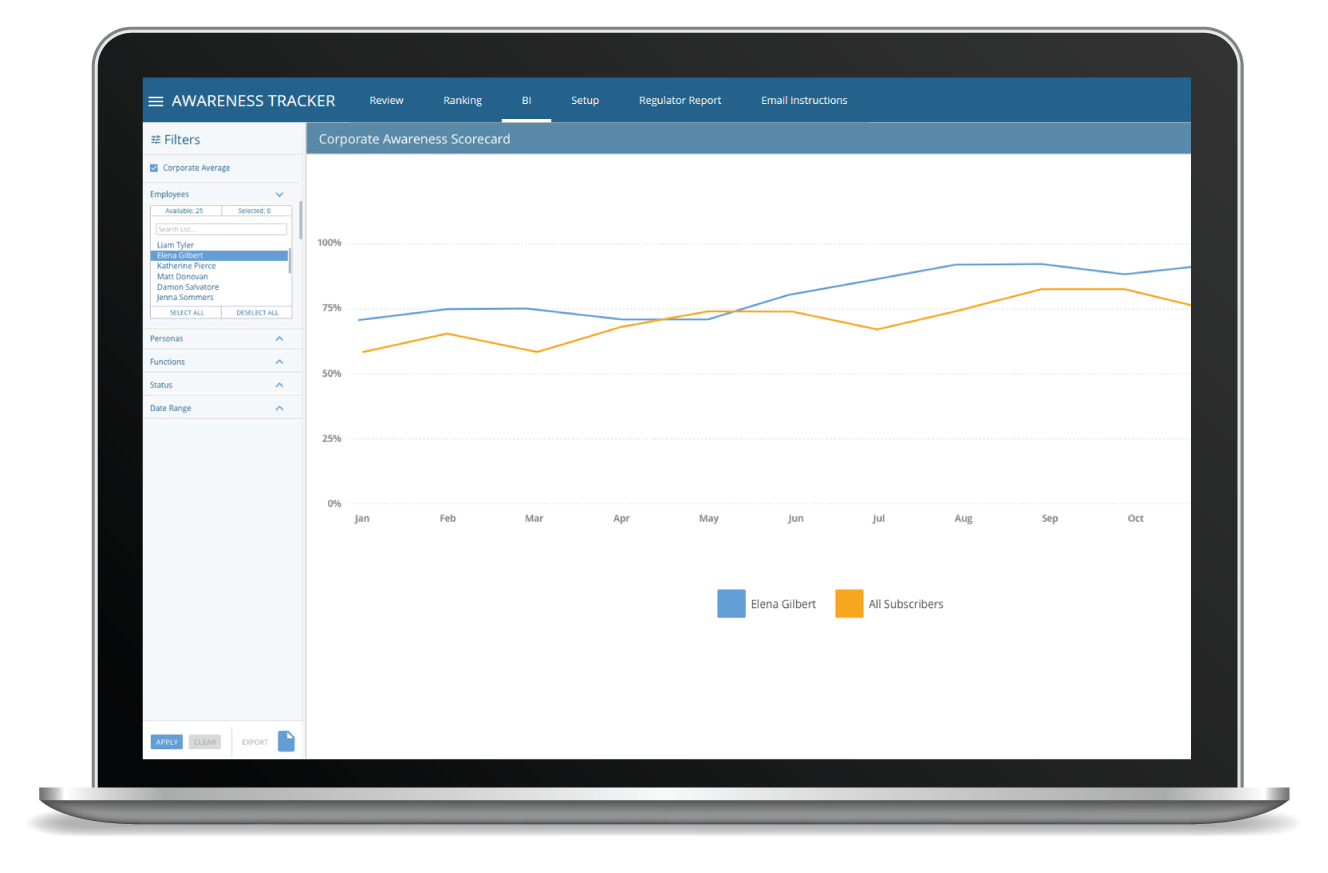 Effortlessly Build Awareness & Motivate All Learners Using Relevant Bite-Size Stories
Demonstrate that all published guidelines relevant to Regulators are being tracked
Track relevant legislative developments
Maintain awareness in a few minutes each week
Repurpose graphical representations for employee training
Maintain awareness of different types of breaches
Reward Privacy Champions with status as their knowledge improves
Generate accurate reports on the knowledge gained
Increase organizational accountability
Reduce risks related to processing personal data
Educate individuals on the importance of conducting PIAs
Simple setup – add users in seconds
Built-in engaging infographics and visuals to support the learning process
Helps Privacy Champions to identify when policies and procedures needs to be enhanced
CPE credits for certified Privacy Champions
Automate Awareness Learning Feedback
[wonderplugin_pdf src="https://www.nymity.com/wp-content/uploads/Nymity-Awareness-Tracker-Datasheet.pdf" width="100%" height="600px" style="border:0;"]
Book a demo or learn how you can advance your organization with privacy awareness